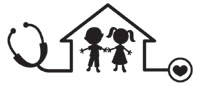 https://complexcareathomeforchildren.com
Enteral nutrition
What is it?
Good nutrition helps promote children's health and growth.
Food is normally introduced by the mouth, travels down the esophagus to the stomach and then passes through the small intestine (

or

small bowel) before continuing on to the large intestine (

or

colon).
The small intestine is composed of three sections: 1. the duodenum, 2. the jejunum and 3. the ileum. Most of the digestion and absorption of food takes place in the small intestine, especially in the duodenum and jejunum.
Certain problems or situations can prevent children from feeding themselves adequately:

difficulty sucking, chewing and swallowing (eg, surgery in the mouth),
need extra calories (eg, to treat wounds, heal burns, gain more weight),
poor absorption of food (eg, inflammatory bowel disease),
need to give the intestines a rest period (eg, after gastrointestinal surgery),
increased energy needs because of other medical conditions (eg, heart or lung conditions),
loss of appetite,
aspiration (accidental entry of food or reflux from the stomach into the lungs),
malfunctioning of the digestive system (eg, congenital malformations, genetic conditions),
etc.

Enteral nutrition (

or

enteral feeding

or

gavage) is used to feed children who cannot take any food or fluids by mouth or who need supplemental feeding to meet their nutritional and water needs to ensure their hydration and growth.
Enteral nutrition is a way to deliver different types of nutrition directly into the stomach or small intestine through a tube. The types of nutrition may include: water, breast milk, fortified breast milk, infant formula, nutritional formula (

or

enteral formula

or

feeding or gavage solution) or liquefied food.
When enteral nutrition is prescribed at home, it may be needed for several weeks, months or longer, depending on the child's condition. The duration of treatment is determined by the healthcare team.
Your healthcare team has determined that enteral nutrition is the most appropriate way to adequately feed and hydrate your child, given his or her condition. With proper monitoring and good daily care, enteral nutrition at home is effective and safe. It allows your child to continue to grow and develop well.
---
https://complexcareathomeforchildren.com/enteral-nutrition/
Disclaimer: As medical and technical knowledge is constantly changing, this information is provided to you for educational purposes only. The information provided on this website is strictly provided on an "as is" basis without warranty of any kind, whether express or implied and should not at any time be considered as a substitute for professional advice from your physician or other qualified healthcare professional.
A collaboration of clinical experts across Quebec has taken every care to ensure that the information contained in this document is accurate, complete, and reflective of evidence-based practices. However, "Complex care at home for children" collaboration cannot and does not assume any responsibility for application of the content of this document or for any information that may be present in the websites cited as a reference. These web sites are provided for informational purposes only and do not represent the collaboration endorsement of any companies or products. Always consult your child's physician and/or a qualified healthcare professional to learn more about recommendations specific to your child's health needs.
All rights reserved: No parts of this document can be reproduced or transmitted in either electronic or mechanical form, including photocopies, or informational stocking or recuperation systems, without the written permission, signed by the author (with the exception of brief citations used in literatures or discussion forums, and citing the authors and the sources).
Copyright © 2021 Soins Complexes. Tous droits réservés/All rights reserved.