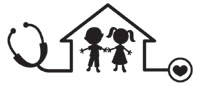 https://complexcareathomeforchildren.com
Aspiration of secretions
How does it work?
To aspirate your child's secretions at home, the following equipment is required:

a suction device with a canister to collect secretions;
a suction catheter connected to the canister by suction tubing;
the canister is usually attached to the suction device by connecting tubing.
Suction catheters:

The recommended type and size of suction catheter for your child will vary depending upon several factors, including age, level of development, route of aspiration, location of retained secretions, tracheal cannula size, quantity and thickness of secretions. Your healthcare team will recommend the type of catheter that is appropriate for your child.
Some catheters have a small opening on the top (suction port

or

suction valve

or

suction regulator) which allows the user to adjust the suction between continuous and intermittent by blocking and unblocking the opening with the user's thumb. Catheters without this opening permit only continuous suctioning.
Flexible suction catheters are used specifically for nasopharyngeal and tracheobronchial aspiration. These can also be used to aspirate secretions in the mouth, ie, oral suctioning. Flexible suction catheters usually have a suction port (

or

suction valve

or

suction regulator), allowing for either continuous or intermittent suction.

Rigid stem catheters such as a Yankauer suction tip are specially designed for aspiration of secretions in the mouth. They can also be used to aspirate secretions from the outside tips of the nostrils. This type of catheter usually does not have a suction valve.

Suction device such as Little Sucker® allow for aspiration of secretions from the nose and mouth. These catheters have suction valves, allowing for intermittent suctioning.

BBG nasal aspirator: this device, with a suction port, allows for intermittent or continuous aspiration of nasal secretions.

Suction devices:

A suction device is a negative pressure system (like a vacuum) that allows the aspiration of secretions.
Each device has a suction pressure regulator that allows the user to adjust the force or pressure of suction. The regulator must be checked before connecting the suction catheter to the device and before each aspiration, to verify that the correct amount of pressure is generated.
Several portable models are commonly used for children at home, including:

LSU suction device

DeVilbiss® suction device

Clario suction device


Your healthcare team will tell you which model is best suited to your child, considering such factors such as suction flow, battery life, portability of the device, etc. They will give you the details on required accessories, assembly and maintenance of the device and/or refer you to the manufacturer.
The suction device can be plugged into a wall electrical outlet and also functions with an internal rechargeable battery; inquire with your healthcare team or the equipment manufacturer to determine the duration of battery charge and frequency that the battery should be changed.
Most families connect the suction device to a wall electrical outlet overnight, charging the internal battery, so that the device can be used portably during the day. Check the specifics of your child's device by consulting your healthcare team or the manufacturer.
The pressure regulator of the device should be adjusted according to the age of your child; the lowest pressure required to aspirate secretions should be used to minimize unintended irritation to the nose, mouth or airways of the child. Your healthcare team will give you specific recommendations appropriate to your child.
The canister to collect secretions should be emptied at least once a day and more often if it fills to ¾ capacity.
The filters on the suction device (if present) should be changed according to the manufacturer's instructions or more frequently if recommended by your healthcare team.
To avoid the risk of electric shock, do not place or store the suction device where it could fall into water (eg, near a sink or bathtub).
For some children, a second or "back-up" home suction device is essential; discuss this with your healthcare team.

In case of emergency (eg, a non functioning suction device or power failure), a manual mucus trap device can be used to aspirate secretions, including aspiration through a tracheal cannula. Refer to your healthcare team for specific instructions on the use a manual mucous trap device.
Your healthcare team will make recommendations specific to your child, including recommendations for equipment, and will provide information on the correct use and maintenance of equipment for the aspiration of secretions.
Refer to your healthcare team if the equipment used for your child is different from what is described in the care methods here.
---
https://complexcareathomeforchildren.com/respiratory-support/aspiration-of-secretions/
Disclaimer: As medical and technical knowledge is constantly changing, this information is provided to you for educational purposes only. The information provided on this website is strictly provided on an "as is" basis without warranty of any kind, whether express or implied and should not at any time be considered as a substitute for professional advice from your physician or other qualified healthcare professional.
A collaboration of clinical experts across Quebec has taken every care to ensure that the information contained in this document is accurate, complete, and reflective of evidence-based practices. However, "Complex care at home for children" collaboration cannot and does not assume any responsibility for application of the content of this document or for any information that may be present in the websites cited as a reference. These web sites are provided for informational purposes only and do not represent the collaboration endorsement of any companies or products. Always consult your child's physician and/or a qualified healthcare professional to learn more about recommendations specific to your child's health needs.
All rights reserved: No parts of this document can be reproduced or transmitted in either electronic or mechanical form, including photocopies, or informational stocking or recuperation systems, without the written permission, signed by the author (with the exception of brief citations used in literatures or discussion forums, and citing the authors and the sources).
Copyright © 2022 Soins Complexes. Tous droits réservés/All rights reserved.