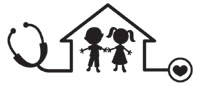 https://complexcareathomeforchildren.com
Cough assist care
How does it work?
Cough assist techniques help to strengthen and increase the effectiveness of your child's cough when applied during one of the two phases of breathing: that is during inspiration (when air is taken into the lungs), expiration (when air leaves the lungs), or both. Cough assist techniques help clear secretions from the respiratory tract and also help your child spit out secretions (expectoration).
One cough assist technique is lung volume recruitment (also called breath stacking or manual hyperinflation therapy) using a modified ventilatory bag adapted with a one way valve and a series of connectors. Once adapted with a one way valve, this modified ventilatory bag, should never be used for resuscitation techniques.
This technique helps your child take a big breath (inspiration) and increase the volume of air in the lungs. It also helps the diaphragm and thoracic muscles aid your child with a greater force during a cough.
Lung volume recruitment is possible in children whether other methods of cough assistance are used or not.
It is rarely used in children with tracheostomy.
The technique requires the use of a facial mask or a mouthpiece.
Manual expiratory assistance techniques help your child cough during expiration. They are applied when the lungs are full of air. The external application of manual abdominal or thoracic compressions during expiration aid your child in coughing and clearing secretions. Manual expiratory assistant techniques include:

abdominal thrusts or compressions
thoracic or thoracic lateral compressions (chest or side of chest compressions)
directed cough assist (or auto cough assist or independent cough assist or auto cough assistance).
Mechanical inspiratory and expiratory assistance techniques require the use of an insufflation / exsufflation (in-exsufflator) device (eg, Cough Assist®, E-70 or CA-3000).
These pressure generating devices quickly fill the lungs to the fullest capacity possible, and then quickly switch to a negative pressure to withdraw the air from the lungs on expiration.
This rapid movement of positive/negative pressure helps to mobilize pulmonary secretions towards the back of your child's throat where they can be either expectorated (spit out) or if required, suctioned.
This cough assist technique can be used in children receiving ventilatory assistance or not.
It can be used on children with or without a tracheostomy.
The technique requires the use of a facial mask, a mouthpiece or a tracheal cannula adapter.
Cough assist techniques can be used regularly to prevent complications but also to treat pulmonary infections.
They do not cause pain but do require a certain adaptation period by your child. In younger children, consider the use of medical play to help your child adapt.
The duration of each treatment session will vary from one child to another depending on the quantity of secretions, the effort required and the technique used.
Based on your child's condition and the results of tests, your child's health care team can recommend the use of one or more cough assist techniques used simultaneously to help your child cough better.
Refer to your child's health care team if other cough assist techniques (eg, inflating vest) are recommended for your child or if the medical devices used are different from the ones described in the care methods here.
Your health care team will take the opportunity during your child's follow-up appointments to answer any questions you may have or, if needed, make other recommendations.
---
https://complexcareathomeforchildren.com/respiratory-support/cough-assist-care/
Disclaimer: As medical and technical knowledge is constantly changing, this information is provided to you for educational purposes only. The information provided on this website is strictly provided on an "as is" basis without warranty of any kind, whether express or implied and should not at any time be considered as a substitute for professional advice from your physician or other qualified healthcare professional.
A collaboration of clinical experts across Quebec has taken every care to ensure that the information contained in this document is accurate, complete, and reflective of evidence-based practices. However, "Complex care at home for children" collaboration cannot and does not assume any responsibility for application of the content of this document or for any information that may be present in the websites cited as a reference. These web sites are provided for informational purposes only and do not represent the collaboration endorsement of any companies or products. Always consult your child's physician and/or a qualified healthcare professional to learn more about recommendations specific to your child's health needs.
All rights reserved: No parts of this document can be reproduced or transmitted in either electronic or mechanical form, including photocopies, or informational stocking or recuperation systems, without the written permission, signed by the author (with the exception of brief citations used in literatures or discussion forums, and citing the authors and the sources).
Copyright © 2022 Soins Complexes. Tous droits réservés/All rights reserved.