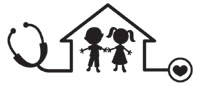 https://complexcareathomeforchildren.com
Cough assist care
What is it?
Coughing is a natural process that the body uses to rid itself of irritating substances, such as secretions that are present in the respiratory tract.
But in order for a cough to be effective, one must:

be able to take a deep breath,
be able to control the muscles that allow us to speak or make sounds,
have sufficient force of the thoracic muscles (chest) and of the abdominal muscles (stomach).

If one of these conditions is absent or modified because of illness or a health problem, coughing becomes ineffective causing an accumulation of secretions in the lungs.
This accumulation of secretions can lead to respiratory infections and difficulty in breathing.
Weakness or the ineffective functioning of the muscles that aid in breathing (larynx, thorax and the abdomen), or of the diaphragm (thin, dome shaped muscle that separates the chest from the abdomen) can also reduce the quality and the quantity of air that enters the lungs.
The reduction of these volumes of air can cause a reduction of thoracic cage mobility that further compromises cough efficiency.
To avoid these complications, your child must cough strongly enough to eliminate or prevent the accumulation of secretions in the lungs. Different cough assist techniques can be used to help your child cough effectively.
Your child's health care team will provide you with information regarding the cough assistance techniques most appropriate to your child's condition and specific test results.
---
https://complexcareathomeforchildren.com/respiratory-support/cough-assist-care/
Disclaimer: As medical and technical knowledge is constantly changing, this information is provided to you for educational purposes only. The information provided on this website is strictly provided on an "as is" basis without warranty of any kind, whether express or implied and should not at any time be considered as a substitute for professional advice from your physician or other qualified healthcare professional.
A collaboration of clinical experts across Quebec has taken every care to ensure that the information contained in this document is accurate, complete, and reflective of evidence-based practices. However, "Complex care at home for children" collaboration cannot and does not assume any responsibility for application of the content of this document or for any information that may be present in the websites cited as a reference. These web sites are provided for informational purposes only and do not represent the collaboration endorsement of any companies or products. Always consult your child's physician and/or a qualified healthcare professional to learn more about recommendations specific to your child's health needs.
All rights reserved: No parts of this document can be reproduced or transmitted in either electronic or mechanical form, including photocopies, or informational stocking or recuperation systems, without the written permission, signed by the author (with the exception of brief citations used in literatures or discussion forums, and citing the authors and the sources).
Copyright © 2022 Soins Complexes. Tous droits réservés/All rights reserved.