Indications:
The steps in the method below may serve as a guide; speak to your healthcare team about the specific equipment that your child uses.
Considerations:
This is an opportunity for your child to have a bath/shower; it is also a good time to inspect the stoma for any changes.
Consider taking a photo of the stoma from time to time; if there is new irritation, then the "baseline" photo may be very useful in making an accurate comparison.
The stoma and the skin around it are fragile. Be gentle when doing this care. Keeping the skin around the stoma healthy is important in ensuring that the skin barrier device sticks well and so that it is comfortable.
Measure the stoma with the measuring guide for two weeks after surgery. If it remains the same size, then you can stop. If still changing, even slightly, continue to measure for 6 to 8 weeks after surgery. The stoma will stabilize in size and you should no longer have to measure it.
If the stoma has an irregular shape, use the measurement that is largest in width and in length.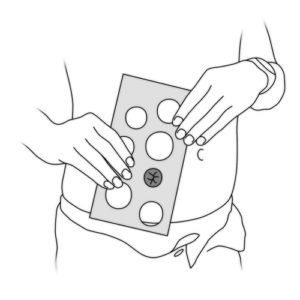 Frequency:
Change the skin barrier regularly every 3-7 days.

You might need to change the skin barrier more often if:

the skin around the stoma is irritated,
the stool is often watery or liquid,
the stoma is bleeding,
there is leakage of the bag contents under the skin barrier,
skin protector does not stick properly to the skin,
your child reports pain, burning or a stinging sensation around the stoma site,
your child is irritable for no obvious reason.
In these situations, contact your healthcare team promptly for recommendations specific to your child's condition.
Try to change the collection device when there is less activity in the bowels, for easier cleaning.

ileostomy: before a meal or a few hours after the meal.
colostomy: bowel function is not as closely related to meal time; choose a time based on your child's usual patterns.
Refer to your child's healthcare team if the material or the sequence of steps you have been taught is different than those described.
1
2
3
4
5
6
7
8
9
10
11
12
13
14
15
16
17
18
19
20
21
.Reviser :
NR
.Version :
1.0